State già pensando alle vacanze estive?
Noi si e grazie alla collaborazione con Fabilia Hotels and Resorts saremo dal 25 Maggio al 1 Giugno in uno dei loro splendidi family Resorts.
Fabilia Hotels and Resorts è una catena di family hotels con varie strutture in tutta Italia da nord a sud.
Chi ha bambini come me sa bene che quando i nostri bambini in vacanza stanno bene e hanno tutti i confort,anche noi genitori ci rilassiamo di più.
E' proprio per questo che i Fabilia Hotels & Resorts accontentano le famiglie offrendo tanti servizi specifici proprio per chi vuole vivere una vacanza in totale relax con i propri bambini.
Da quando siamo diventano genitori abbiamo spesso soggiornato nei family hotels e credo sia la soluzione ideale.
Il motivo?
I family Hotels sono una salvezza per noi genitori sia per chi ha bimbi un po' più grandi come noi,ma anche per chi ha bimbi molto piccoli o neonati e  vogliono fare una vacanza tutta organizzata in soluzione all inclusive.
Fare una vacanza con i bambini infatti è una bellissima esperienza,ma sicuramente molto impegnativa se non c'è a supporto una struttura family  che  permette di avere tutto, dai pasti all'intrattenimento tuttto dedicato ai più piccoli.
I Fabilia family Hotels e Resorts prevedono una formula all inclusive.
Siamo stati ben felici di collaborare con la catena Fabilia perché siamo certi che sarà una vacanza indimenticabile per noi e soprattutto per la piccola Elena.
Noi abbiamo scelto il family hotel sul Gargano, chi ci segue sa che per noi la Puglia è la nostra seconda casa.
Anche se conosciamo bene questa regione, la zona del Gargano non l'abbiamo mai visitata e non vediamo l'ora di farlo.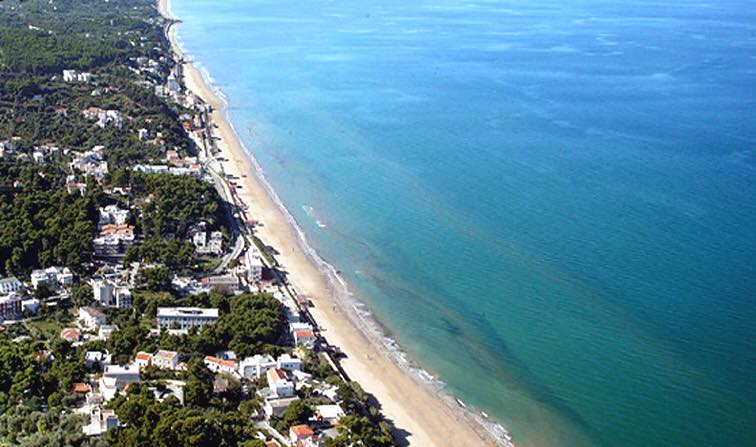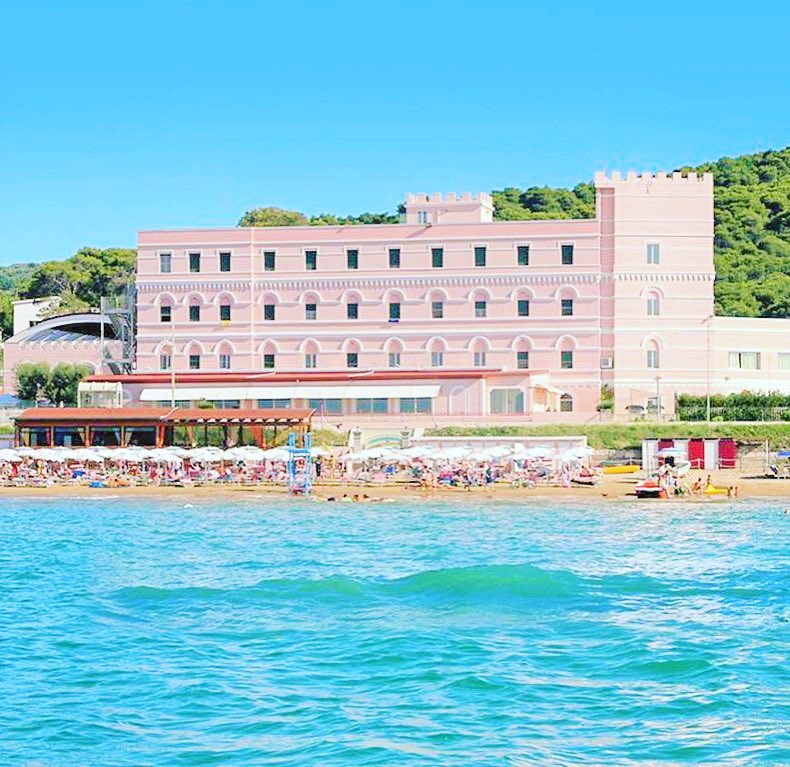 Fabilia Hotels & Resorts offre molti servizi ma ha un'attenzione particolare per i bambini.
Tante le attività dedicato a loro
Teatropolis teatro con spettacoli e intrattenimento tutte le sere
Castelli e Altalene in spiaggia
Soft Room area sicura interna con giochi morbidi e pannelli meccanici per i Babys dai 2 ai 5 anni
Nursery Room dedicata ai Minions dai 0 mesi 2 anni
Assistenti ed Educatori per bimbi & ragazzi, con programma d'attività ludiche, didattiche sportive ed altro ad orario continuato tutti i giorni in hotel.
Mary Poppins Tate specializzate in assistenza pedagogica e dedicate nell' accudire i piccoli cuccioli dai 6 mesi ai 3 anni tutti i giorni
Programma Fabilandia diviso per fasce d'età: Minions (0-2 anni), Babys (2- 5 anni), Juniores (6-11 anni) Teenangers (12-16)
Fabilab Attack scuola di laboratori per bambini in Hotel
Piscina con mini scivoli di cui una per bimbi piccoli
Area Mamma piccola cucina fornita con Brodi vegetali o di carne, passati di verdura, formaggini, parmigiano, microonde, frullatori e fornelli con posate per preparare le pappe in serenità a tutte le ore.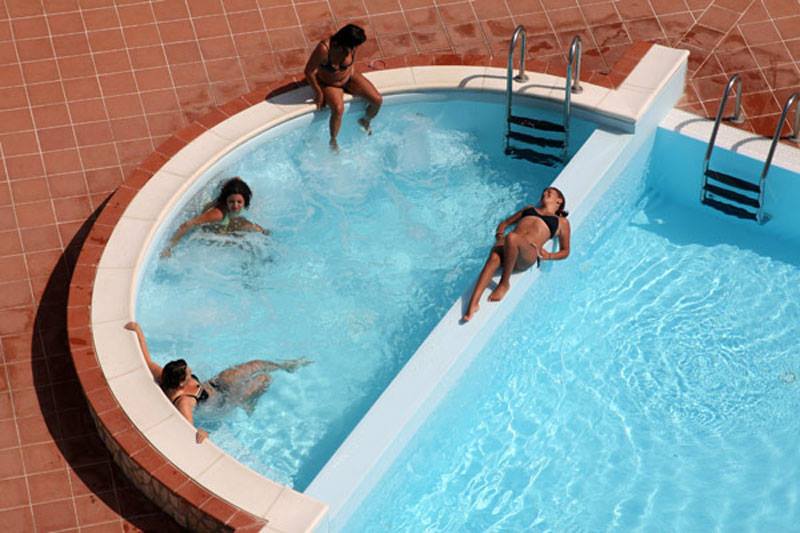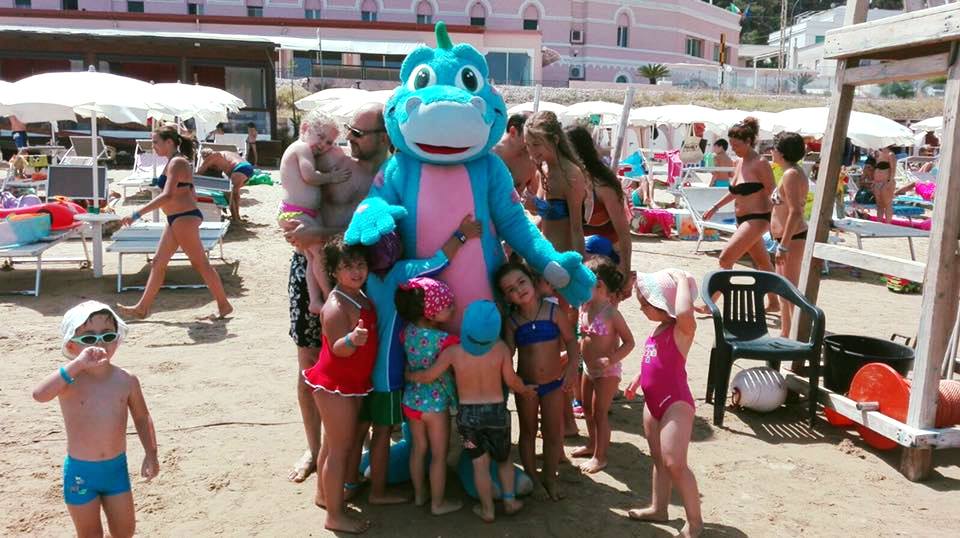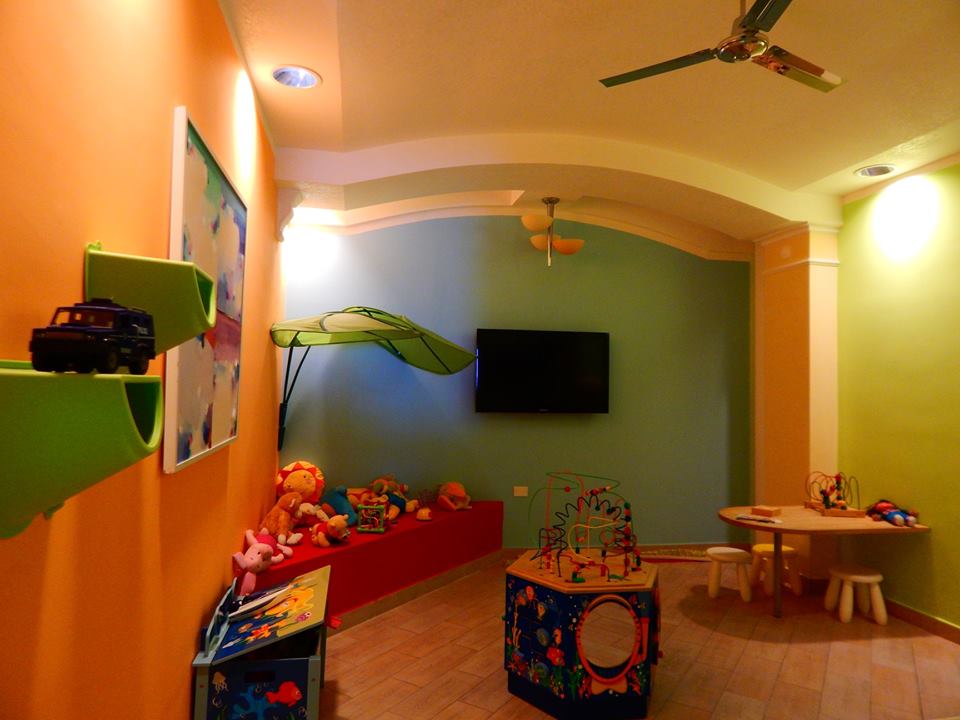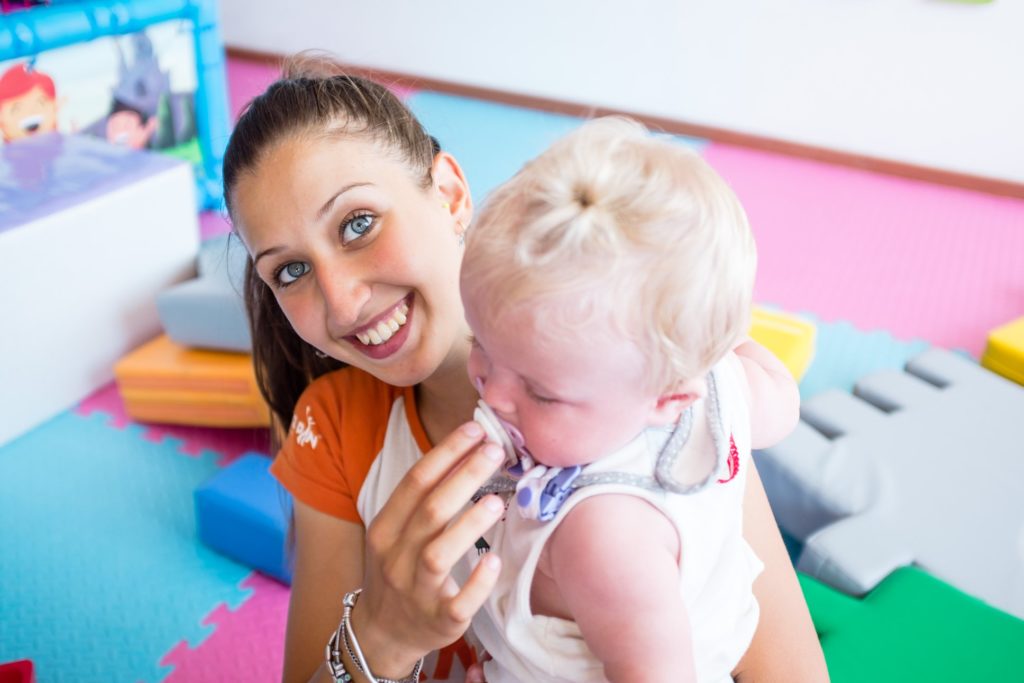 Il servizio all inclusive,inoltre, comprende
Energy Drink: distributore self service di bevande con l'aggiunta di sali minerali
Free Drink Lunch & Dinner distributori self service di acqua, 5 tipi di soft drink e succhi di frutta, birra, vino locale bianco, rosso e frizzante.
Free Bar in Hotel distributori self service con acqua e soft drink
Free Caffetteria,serviti al bar caffe,caffe d'orzo, caffe decaffeinato, cappuccini, latte caldo
Vegan Drink distributore self service di bevande alla frutta con zenzero e spezie.
Tisanito distributore self service di the e tisane
Fruit drink  distributore self service di succhi di frutta
Free Ice: distributori self service con Granite Bio senza coloranti
Free Ice Cream distributori self service al bar con Soft Ice al fior di latte e al cioccolato
Free Ice Yogurt al naturale
Pop Corn distributore self service sempre disponibile nella zona  bar!
Nachos caldi distributore self service sempre disponibile nella zona  bar!
Gnammy & Kids Buffet area dedicata al Ristorante con buffet dove i bimbi possono mangiare seguiti e serviti dagli animatori a pranzo
Ristorante in Hotel con pensione completa
 Menù a scelta tra primi e secondi di carne o pesce, serviti a buffet, verdure di stagione  crude e cotte, gelati e dolci.
Pizzeria a vista
Spuntino pomeridiano per bambini  con snack dolci e salati
Spuntino Sogni d'oro: dalle 22.30 ricco buffet con biscotti, al bar tisane, camomilla e latte caldo.
Special Dinner : cena a tema dalle "Sapori dal Mare" & "Sapori della Tradizione"
Menù creati dallo chef tv Simone Rugiati.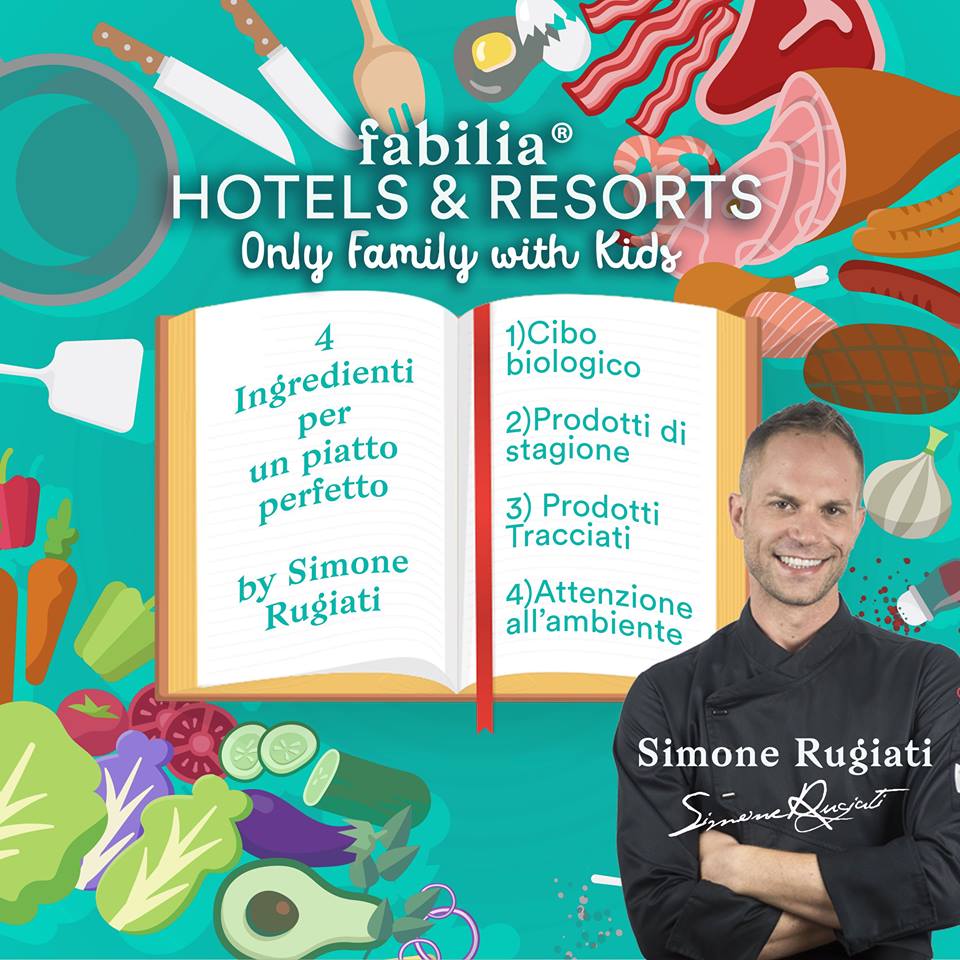 Codice sconto per i lettori di Peachroseblog
Per i nostri lettori Fabilia ha pensato ad uno sconto speciale.
Inserendo nelle note al momento della prenotazione il codice Peachroseblog avrete uno sconto del 60% dal 25 Maggio al 8 Giugno e il 30% su tutti gli altri periodi Per le Destinazioni di Lido di Classe, Milano Marittima Hotel, Rosolina Mare e Polsa Estate.
Per Milano Marittima Resort Invece gli sconti sono: 60% dal 25 Maggio all'8 Giugno, il 25% su tutti gli altri periodi e il 10% sui pacchetti di Pasqua.
Fabilia family hotel Lido di Classe:
Camere molto spaziose, la maggior parte sono fronte mare, è in una zona tranquilla, playground indoor molto carini, spaziosi, curati e attrezzati, adatto a bimbi più piccoli e a pochissimi kilometri dal Centro di Milano Marittima, super vicino al parco Mirabilandia, con biglietti in prevendita scontatissimi.
Fabilia family Hotel Milano Marittima:
molto carino, adatto a chi ha bimbi più piccoli perchè più piccolo rispetto al resort e in una zona più tranquilla,l'unico con acquascivolo in piscina, il ristorante e le camere hanno vista mare.
Fabilia family Resort Rosolina Mare
Questa è una delle novità della stagione, adatto a chi ama lo sport e il benessere quindi adatto a chi ha bimbi dai 7 anni in su.
E' immerso nel Parco del Delta del Po in Veneto, a 70KM da Venezia.
Per una vacanza rilassante e per chi ama praticare sport: piscina olimpionica,calcetto,pallavolo,ecc.
Correte a prenotare la vostra vacanza, noi dal  25 Maggio al 1 Giugno vi racconteremo la nostra esperienza sul Gargano.
Seguitela dal vivo sui nostri social!